TIPS TO MAKE SMALL SPACES SEEM LARGER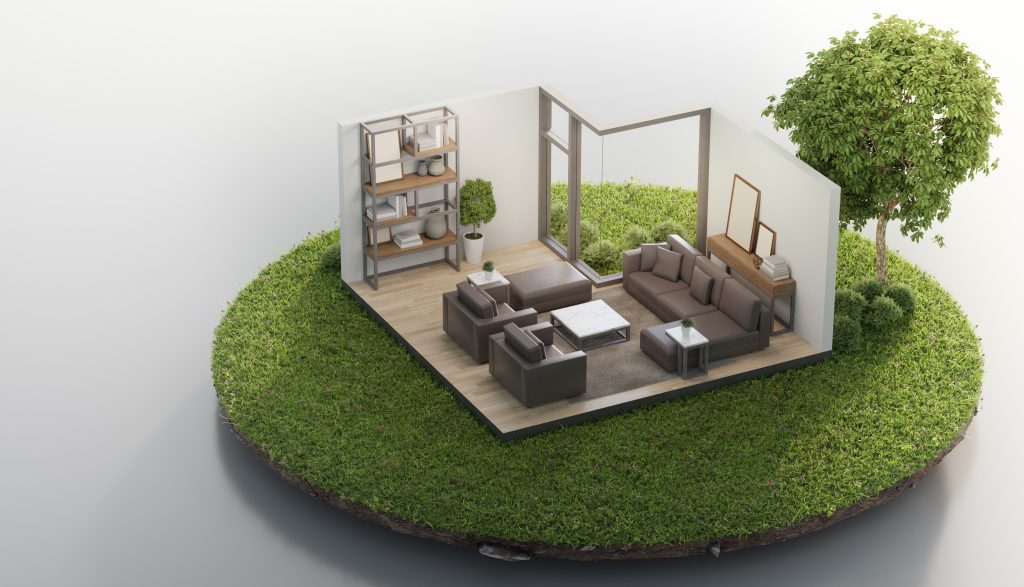 If you live in a small space, you should not have to make sacrifices when it comes to your floor plan.
Armed with a little creative thinking, you might just be surprised by what you can achieve.
From shapeshifting furniture to slimline appliances and nifty storage hacks, here is how to make your layout work harder for you and transform a tight corner or small spaces seem larger.
1) Mix up modular seating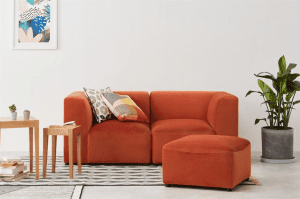 For ultimate flexibility and small space, choose a modular sofa made up of individual pieces that can easily be moved around to suit the needs of the room, thus eliminating any wasted space.
They're also brilliant as room dividers, separating the living and kitchen areas in an open-plan home.
2) Invest in a pull-out sofa bed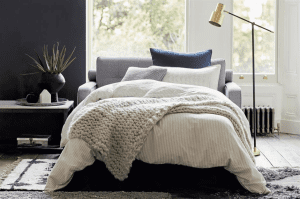 Gone are the days of uncomfortable sofa beds, so you can rest easy choosing one as your everyday settee.
Not only will it serve a daily function, but it will also come in handy when you have guests to stay.
Choose a compact version if small space and space is very limited and check it can be fully extended.
Look out for designs that have room inside for bedding.
3) Pick a disappearing desk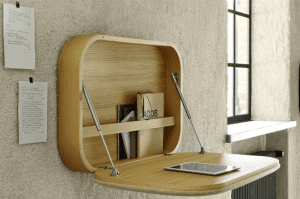 Working from home is becoming more popular, but you do not need an all-singing, all-dancing office.
With space to keep some paperwork, a notebook and a few pens, a nifty pull-down unit like this can tick all the boxes in a small space.
Hang a fold-up chair nearby and you have got yourself just about the smallest home office around.
4) Plant vertically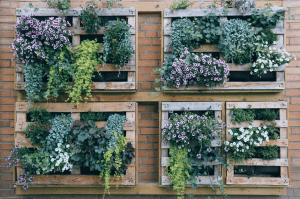 If garden space is limited, affix crates or planters to the outside wall so you can grow flowers, herbs or even veggies.
It's a simple way to hide ugly bricks or a fence and also brings colour and life to an otherwise dull space.
This works just about anywhere and looks especially cool on balconies.
5) Use extendable clothes dryers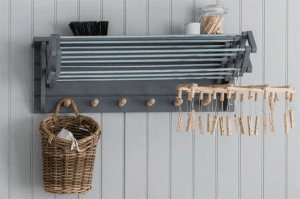 If you do not have a utility room, let alone space for a tumble dryer, then opt for a wall-mounted rack instead.
A pull-out dryer, with extra hooks and a shelf above, can easily be fitted over the bath or high on a kitchen wall.
It will hold enough for a standard load and keep everything out of the way.
6) Make the most of dead space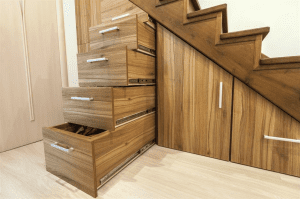 Redundant areas can be found in the most unlikely of places so look around your home for any secret storage spaces that may be going unused.
In many households, there's a sizeable void underneath the main staircase.
Custom-built drawers and cupboards can be made to fit these dead areas perfectly, giving you heaps more storage.
7) Double your space with mirrors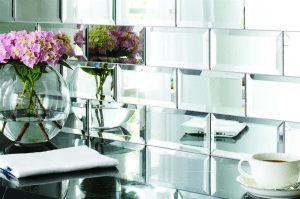 It is certainly a brave look but using mirrored tiles will dramatically increase the feeling of space in your home.
By allowing more light to bounce around the room, the reflective tiles will visibly push back the walls.
It is not just for the bathroom or kitchen either, try this in a narrow hallway, small spaces, dark alcoves or even on a bedroom wall.
You may find us on LinkedIn, YouTube, Twitter, and Facebook if you want to learn more.
Please do not hesitate to contact us if you have any additional questions or recommendations. We look forward to hearing from you!