Why You Should Hire a Professional Exterior Facade Cleaning Services?
In a nutshell, facade cleaning services essentially is the procedure to ensure that the facade of a commercial building is clean of any dirt, stains, grime, and pollutants. The word facade in particular usually refers to the top portion of the building in which the main entrance is located.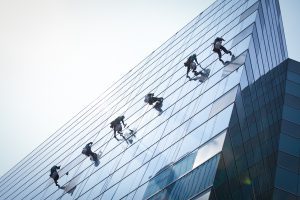 This cleaning procedure should be carried out regularly and meticulously in order to prevent dust from entering the interior portions of the building. You can carry out facade cleaning services on your own but it is important to hire a company with the required expertise to do the job properly for maximum benefits.
Facade cleaning services
There are many advantages of using professional facade cleaning services. For one, you get the job done faster as the workman or woman who does it have the requisite expertise in this area. Secondly, you can have a neat and flawless facade which will attract a higher price when compared to those without any expert help. This is particularly beneficial for those who want to sell their property within a short period of time and during the property market boom.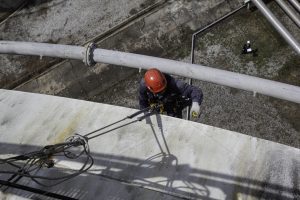 There are several reasons why a professional facade cleaning service company is essential in today's commercial world. First of all, a clean facade attracts buyers and helps to convince them that a particular building is a good investment. It also reflects the fact that the maintenance of this building has already been taken care of and this implies that there are no major renovations or works that are required to be done. Another advantage of using professional facade cleaning services is that you don't have to worry about getting stuck with soot and dust on your hands since these professionals have the necessary equipment and tools to ensure that your face offs remain streak-free.
Hiring a professional facade cleaning service company also ensures that you get the regular cleaning that you require. Regular cleaning of your facade ensures that it is clean and thus boosts up the value of your property. The value of your property is increased due to a pristine facade. Facade cleaning services also ensure that there is no accumulation of grime as these experts are trained to clean these areas regularly and meticulously. The grime accumulation can actually damage the cement lining and cause a major dent in your property.
Another important reason why it is important to hire an exterior facade cleaning company is that it can help in taking care of all of these problems and prevent them from happening. A regular facelift service removes all kinds of grime and other dirt from your external facade. As you can imagine, if you do not have a facade to clean, this can cost a lot of money and time to do and can have a very negative impact on the way your building looks. For example, if you have a beautiful facade that is marred by filth and dirt, then potential buyers may not even bother to look at your property.
In conclusion, it is very important to take great care when considering hiring a professional external facade cleaning service. One of the main reasons why consumers will choose a particular service over another is that they feel more confident in the service they receive because it is from a professional. You will also find that the grime and dirt will be removed from your facade easily, leaving it looking pristine. So remember, if you want to make a good first impression, then spend the extra money to have a professional exterior facade cleaning service to come out to your property and give it a thorough clean.
If you have any enquiry, please do not hesitate to reach us via website or email at sales@admin.com.my. Contact our hotline now!