Advantages of Hiring a Commercial Cleaning Services
A commercial cleaning services is the common term for an individual or company who offers cleaning services for companies including restaurants, offices, factories, stores, and warehouses. Some commercial cleaning firms will also offer domestic cleaning services for houses.
In order to be eligible to become a commercial cleaning contractor, you must first acquire certain skills. Many cleaning firms advertise on their websites that they offer a comprehensive cleaning service. Commercial cleaning services usually requires several trades and some of these include window cleaning, carpet cleaning, office cleaning, and general maintenance.
Commercial cleaning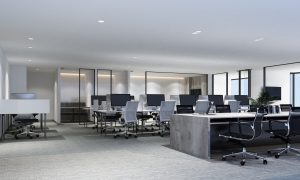 The common area that commercial cleaning services cover is offices. Office floors are usually covered with papers, equipment, and furniture. These things are collected and stored in office spaces after which they are transported to other parts of the building for further cleaning. The floors of commercial office spaces need thorough cleaning because they are exposed to numerous visitors, employees, and other people. Hence, regular dusting is required to make the work place more appealing to other people.
Another important service provided by commercial cleaning contractor is that they clean up offices following a strict commercial cleaning checklist. This checklist includes everything that needs to be cleaned inside the office space including the carpets, office furniture, desks, walls, and windows.
All cleaning materials used are disinfected first before they are put inside the office space. A commercial cleaning checklist will ensure that there are no allergens, dusts or allergens lingering in the air. The heating and air conditioning systems must also be checked before the next season begins. Professional cleaners will also check for leaks and repair leaks immediately so that they do not create a health hazard.
If you want your office to look neat and clean, you must hire the services of a commercial cleaning company. Most carpet cleaning companies have the proper equipment to make your office space look orderly and neat. They use steam cleaners, vacuums, brooms and mops to keep the carpet clean and spotless. Other cleaning products used by professional commercial cleaning companies include stain removers, disinfectants, and carpet fresheners.
One of the most important tasks that a commercial cleaning company will do is organize your office. This will allow you to move around freely as you clean because you won't be dealing with any congestion issues. Commercial cleaning contracts can be signed when you hire their services. If you are satisfied with their performance, you can ask for renewal of your contract.
Hiring the services of a professional commercial cleaning company will make your life easier and you will be able to focus on the other aspects of your business. It will make your work easier and you can focus on marketing your product or service to your customers. With a clean office, you will be able to get your work done faster so that you can take advantage of sales and profits.