Disinfection Services Malaysia : Top Disinfection Services In Malaysia
Industries have made various claims on the viability of using disinfection services malaysia delivered in a particular limited space to reduce the spread of COVID-19 pandemics.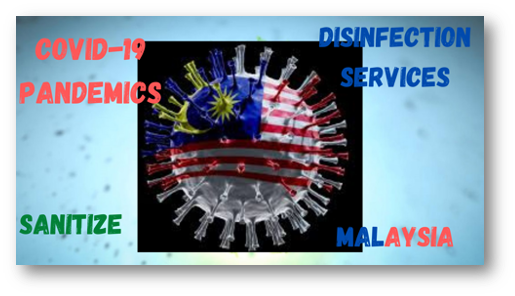 The World Health Organization (WHO) does not suggest showering the external part of the body using chemicals such as liquor or chlorine, which does not kill the virus inside the body. Spraying such substances can be damaging to the mucous layer of individuals.
So there have been mixed opinions on the use of disinfection services at hospitals, markets, industrial complexes, and administrative buildings in countries over the globe.
Various countries have reacted to the COVID_19 pandemics by imposing a lockdown to break the series of infection and diminish its spread to avoid overwhelming health services.
However, if you have a secure disinfection service or business that has to keep functioning, it's essential to take every protection to keep the people who use your premises, including
Your workers/ employees
Guests/ visitors
Public
Furthermore, if your places have been closed down, your employees and other workers will need confirmation that your places are safe before they return. And they will remain safe while they are using them.
Infection and bacteria can sully the air and linger on surfaces for quite a long time. An ordinary household-grade disinfectant will only provide immediate and temporary protection.
We offer our Professional Disinfection Services Malaysia, utilizing a Lactic Acid-based Disinfecting Cleaner.
We as a Professional Disinfection service provide a longer-term protection. Our solutions are non-toxic, sanitize, and safe for environments.
Coronavirus (COVID-19) is a profoundly infectious disease, rapidly spreading from one city in China in December 2019 to more than 200 countries and regions over three months.
With no vaccine or specific treatment, the primary advice to prevent COVID-19 is to practice stringent hygiene measures.
This includes cleaning and sterilizing surfaces and objects that people frequently touch. Even when restrictions are lifted, there are probably to be more waves of coronavirus infections as individuals come into contact with others. So we all have to stay cautious and continue utilizing hygienic practices.
What is Disinfection services Malaysia?
Clean smell, indoor surface, and air may look but it could be contaminated with microorganisms that contain harmful viruses and microbes. It is infectious and spreads from person to person in several common ways which include:
Breathing in airborne droplets from an infected person
Virus transmission from one to another person
Overwhelming food or water contaminated with an infection
Touching surfaces containing infections (cross-tainting)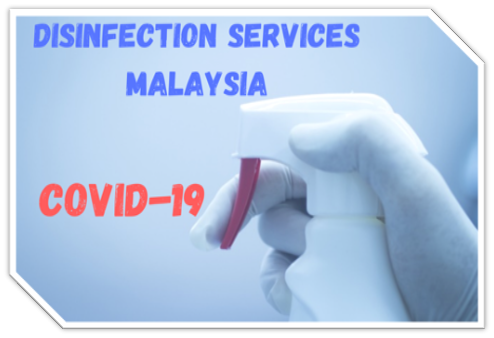 The ongoing outbreak of the COVID-19 pandemic in Malaysia has triggered worrying citizens to stay healthy and sanitized.
We frequently hear the statement "prevention is better than cure".
Which we were unable to emphasize more when it comes to viral, airborne, and transmittable infections. An infected person can have life-threatening problems and are particularly less secure for those who are very old or young.
We offer many ways to prevent you and people you care about from getting these deadly diseases.
With our disinfection services Malaysia requirement to regularly sanitize common touchpoints with disinfectants such as sodium hydrochloride and other off-shelf antibacterial sprays.
We are recommended to treat your property with a thorough surface and space disinfection treatment by our professional disinfection service Malaysia.
A proper disinfection treatment can sanitize your property effectively and reduce the risk of virus transmission, especially in highly crowded areas.
Protecting key touchpoints against Covid-19 in Malaysia
Hand sanitization is a specific issue for individuals, habitually sneeze and cough into their hands or touch their nose and mouth. They providing a ready way to spread the COVID to all that they contact.
The infection can be transferred to others when they touch an infected surface and become infected when they touch their nose and mouth.
In emergency clinics, schools, social care, workplaces, retail outlets, hotels, and public transport, there are many key touchpoints that people regularly share, including:
Door handles
General stores
Trollies and baskets
Cashpoints
Petrol pumps
Rubbish bins
Kitchen and dining surfaces
Taps, kettles
Toilet flush handles or buttons
Stair rails, handrails, grab handles, and grab rails
Recycling areas
Vehicles
Cleaning and disinfection services Malaysia
Our disinfection service Malaysia will first survey the site using specialists. The survey will provide a site-specific:
Risk assessment
System statement
Safe operating process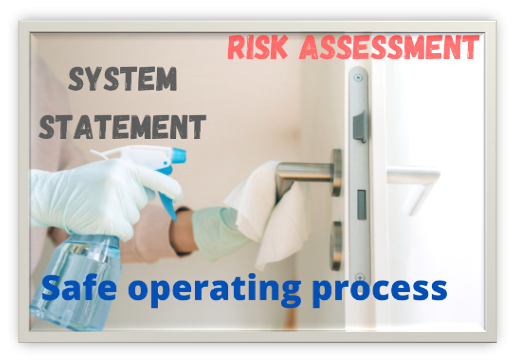 Professionally trained disinfection specialists manually clean and sanitize the site using specialist equipment, including personal protective equipment (PPE) and an approved high-level surface disinfectant.
They will go through the tainted rooms and areas thoroughly cleaning all the key touchpoints and surfaces.
Areas unclean with bodily fluids such as blood, urine, vomit, or human faces will need specialist cleaning. These fluids can seep into absorbent materials and areas that are difficult to detect for people without specialist training.
Our standard cleaning and disinfection services Malaysia provide methods are likely to ensure sanitization all over the country.