Comfortable Living Room : Tips For The Pet Owner
A lot of stylish people are letting their houses for comfortable living room go to the dogs and the cats and the birds without thinking of sacrificing style or comfort.
Instead of banishing their furry friends to the yard, the pet owners have to decorate and remodel their living spaces with their pets' needs in mind, turning pet-friendly decorating into a full-blown trend.
Vacuum regularly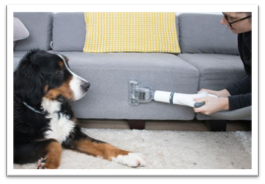 Pet hair has an odor, and it contains an oil that will attract dirt to the fabric on which it sits.
It is suggested for the pet owner to invest in a vacuum, an upright vacuum for its miraculous ability to suck up animal hair.
The pet owner will wonder how they ever lived without it when they see the horrifying amounts of dirt and hair the vacuum picks up from the floors and furniture.
Tips for comfortable living room For Pet Owner
Use stain-resistant fabrics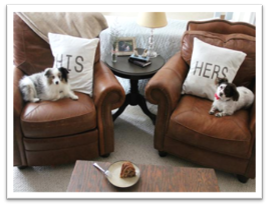 Leather is a good choice for the pet owner, easy to clean and durable. Most grades of leather will suffer only but hey, the scratches add patina.
If you see a sad irony in buying a sofa made from an animal for your animal, try pleather. It is cruelty-free, relatively inexpensive and has a timeless appeal.
Match colors to your pet's fur.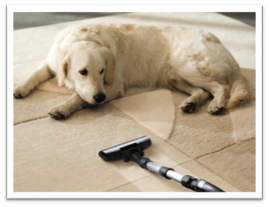 Your pet can be a source of inspiration when choosing colors for pet owner's room. Paint a concrete floor with the same shade of grey as your cat.
Cover your sofa in a honey microfiber that matches your golden retriever (gun dog).
This is not just an aesthetic shout-out to your pet; it is also a practical choice because the hair they leave behind will not be as visible.
Put a white floor in a house with a black Lab, you are going to have black tumbleweeds everywhere.
Tips for comfortable living room For Pet Owner
Skip wall-to-wall carpet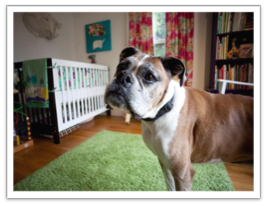 Carpet absorbs odors, traps pet hair, and soaks up inevitable pet-related stains. If you are a pet owner and must have carpet, choose a low pile of the carpet.
It is easier to clean if there is an accident and avoid continuous loop carpet because a pet toenail can unravel it by catching a single woven loop.
Choose hard surface floor
Bare floors are the way to go, but barely does not have to be boring. Painted concrete is lovely and durable such as terrazzo and brick.
Hardwood floors are simple to mop or vacuum and a warm glow to all the rooms in your house, but keep in mind that large dogs can scratch the wood.
The best floor is ceramic tile, because it is easy to clean and resistant to any stain an animal can dish out.
Tile is toenail-proof, it makes a room look sleek and elegant, and it gives furry animal a cool place to nap during hot weather.